On February 14, Colonel General Anatoly Sidorov, Chief of the Joint Staff of the Collective Security Treaty Organization, will hold a press conference
09.02.2023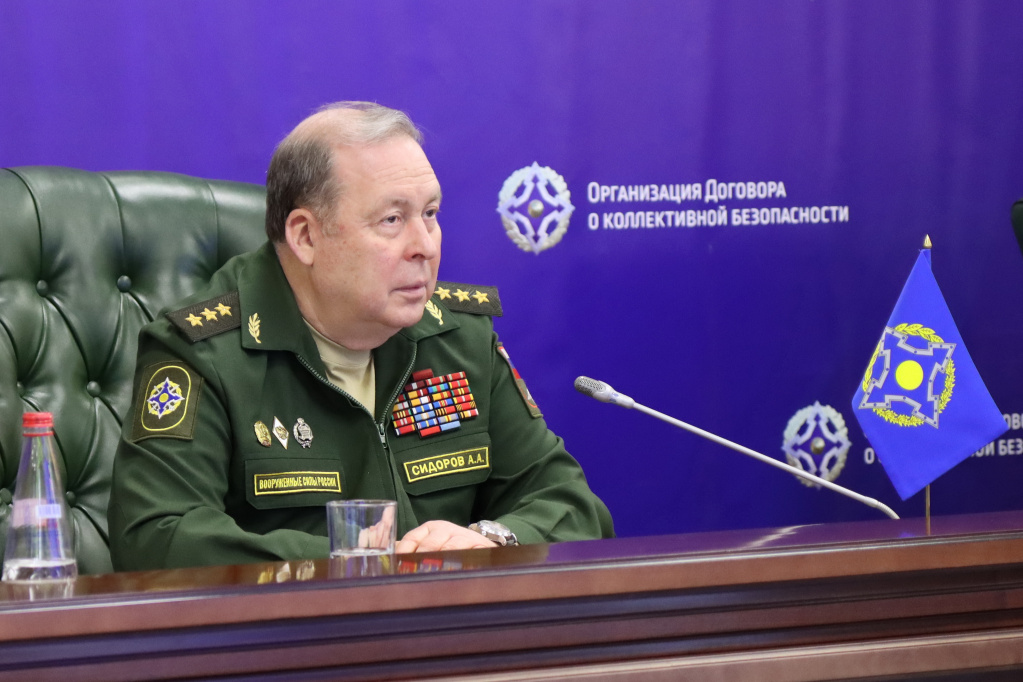 On February 14, 2023 at 10:00 (Moscow time), the CSTO Crisis Response Center (Moscow) will host a press conference of Colonel General Anatoly A. Sidorov, the Chief of the Joint Staff of the Collective Security Treaty Organization. The theme of the press conference is "The results of joint training of command bodies and formations of the CSTO collective security forces and means in 2022 and tasks for 2023".
At the event, the head of the CSTO Joint Staff will assess the military and political situation in the area of responsibility of the Organization, will talk about the main results of the activities of the CSTO Troops (Collective Forces) in 2022 and about the range of activities planned in the framework of joint operational and combat training in 2023.
Representatives of press services of defense agencies and accredited mass media of the CSTO member states (Yerevan, Minsk, Astana, Bishkek and Dushanbe) will take part in the event via videoconferencing.
Accreditation of mass media representatives (till 15-00 (Moscow time) 10.02.23):
to the CSTO Joint Staff (Moscow) by e-mail: press-jscsto@yandex.ru, telephone: 8 (499) 157-89-92;
in the CSTO member states through the press services of defense agencies.
Go back