The CSTO Working Group at the CSTO CMD has discussed electronic warfare in Minsk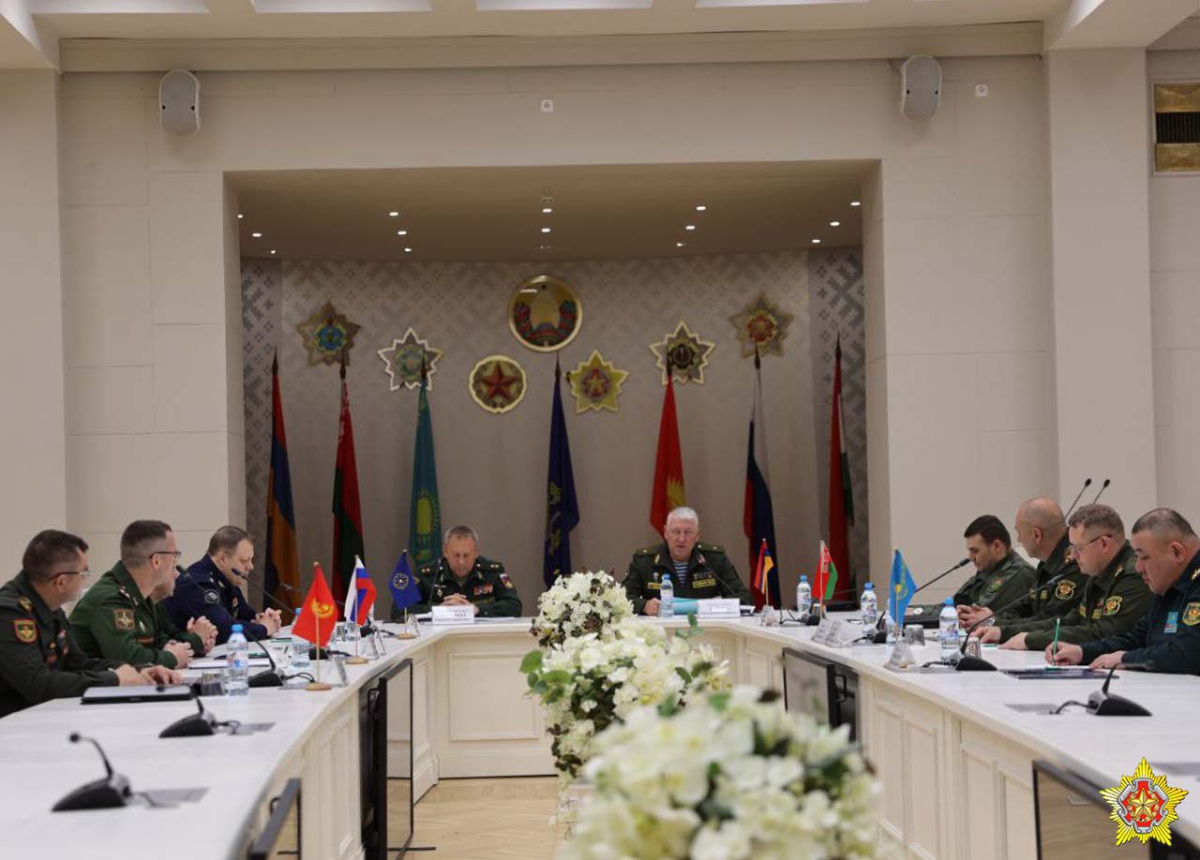 07.06.2023
On June 7, this year, a regular meeting of the CSTO Working Group on electronic warfare chaired by Lieutenant General Yuri Lastochkin, the Chief of the electronic warfare forces of the Armed Forces of the Russian Federation, was held in Minsk.
The meeting was attended by the heads of military administrative bodies of the armed forces of the CSTO member states, responsible for the organization of electronic warfare in the national armed forces, and representatives of the CSTO Joint Staff headed by Lieutenant General Anatoly Yakovlev, Head of the CSTO Troops (Collective Forces) Planning Department.
The meeting participants have considered issues of application of electronic warfare forces and facilities in modern armed conflicts, ensuring electromagnetic compatibility of radio-electronic means of the national armed forces.
Taking into account the importance of the issues discussed, Major General Viktor Gulevich, Chief of the General Staff of the Armed Forces - First Deputy Minister of Defense of the Republic of Belarus - took part in the meeting. In particular, he noted that "radioelectronic warfare in the conditions of modern confrontation is the most effective and quickly realizable means of neutralizing technical advantages of the opposing side in troop management". He also supported the need for practical work on electronic warfare during joint operational and combat training with components of the CSTO Troops (Collective Forces).
Go back