Working visit to the Kyrgyz Republic aimed at improving the CSTO crisis response system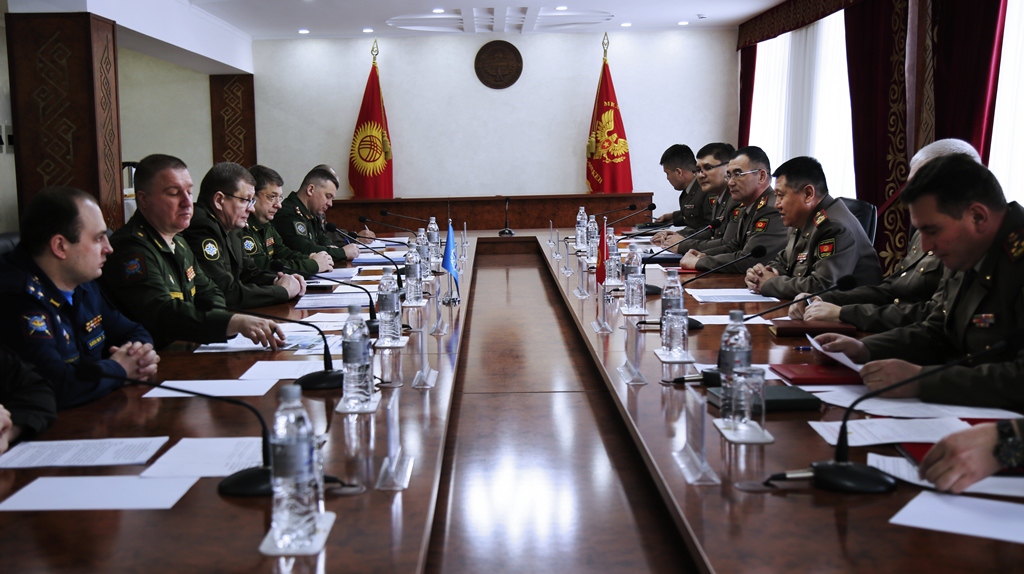 19.02.2020
From February 18 to 20, a working group of representatives of the Joint Staff of the Collective Security Treaty Organization and the National Center for Defense Management of the Russian Federation, led by Deputy Chief of the CSTO Joint Staff, Major General Sergey Kuprik, made a working trip to the Kyrgyz Republic.

In Bishkek, the Crisis Response Center of the General Staff of the Armed Forces of the Kyrgyz Republic discussed topical issues of information interaction between the CSTO Crisis Response Center and the defense authorities of the member states of the Organization, as well as the directions for further work on the development of the system of interstate information interaction within the CSTO.
Earlier, similar meetings aimed at improving the CSTO crisis response system took place in 2019 in the Republic of Belarus (February 19 - 20), the Republic of Kazakhstan (June 1 - 13) and the Republic of Armenia (August 14 - 15). A similar working trip is also planned this year to the Republic of Tajikistan.
Recall that the improvement of the CSTO crisis response system is one of the priorities declared by Vladimir Putin for the period of the Russian Federation's chairmanship of the CSTO in 2020. One of the main directions involves improving the work of the CSTO Crisis Response Center and mechanisms for information interaction with authorized management bodies of the CSTO member states, organizing training on interaction, analyzing and forecasting the military-political situation in the CSTO responsibility area for timely identification of crisis situations, as well as optimizing decision-making algorithms of the CSTO statutory bodies and member states for the implementation of anti-crisis tasks.
Go back