The Republic of Belarus has discussed details of joint CSTO trainings in the Eastern European region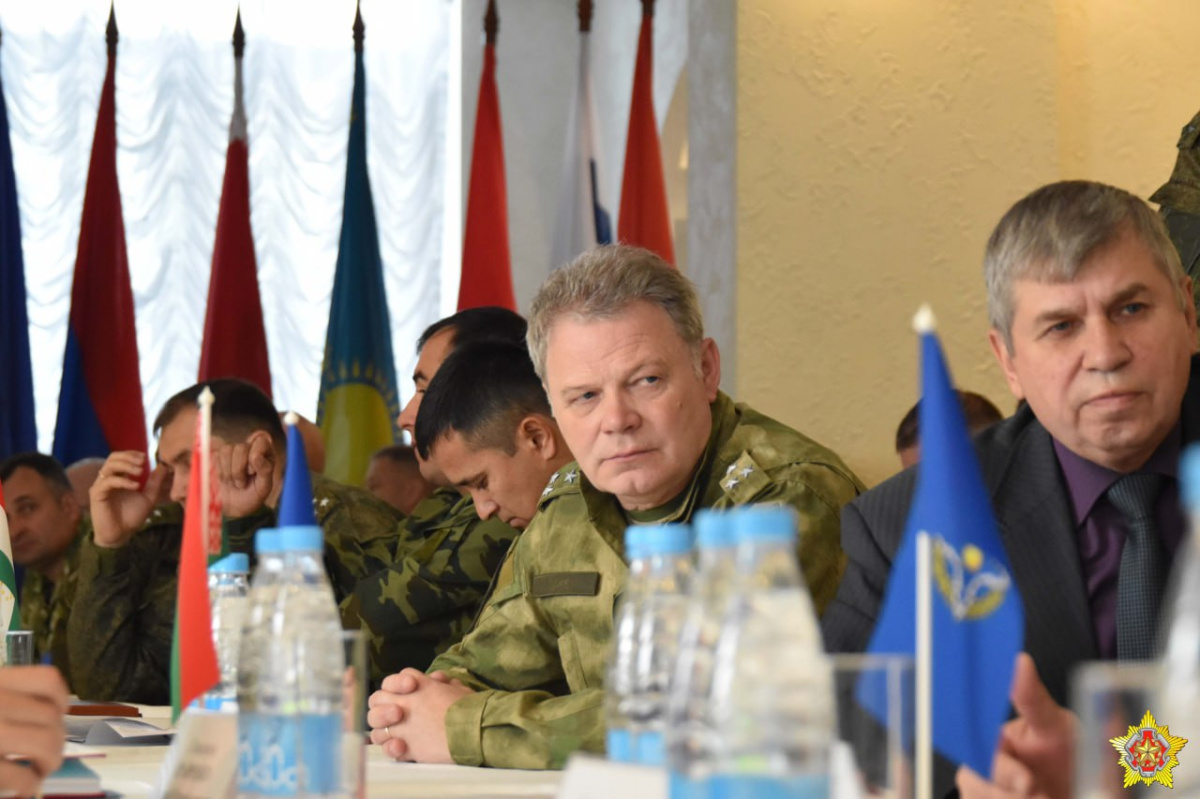 08.06.2023
From June 6 to 8, the Republic of Belarus hosted the second staff talks on the organization and conduct of joint and special CSTO trainings "Interaction-2023", "Search-2023", "Echelon-2023" and "Barrier-2023".
Representatives of concerned ministries and departments of the CSTO member states, a group of officers of the Joint Staff, headed by Major-General Viktor Lisovsky, and members of the CSTO Secretariat took part in the staff talks in Brest.
The participants in the staff talks conducted reconnaissance of the training locations. During the talks, the basics of the plans for the joint trainings, the composition of the command and control bodies and troops involved in the trainings, the organization of leadership and comprehensive support for the joint and special trainings were considered and discussed.
The CSTO Secretariat presented ingormation on the status of agreement on the participation in the upcoming trainings of representatives of international (regional) organizations and observers.
As a result of the second staff talks, the heads of delegations signed the relevant protocol.
We might recall that in 2023, a set of trainings with the CSTO Troops (Collective Forces) is conducted in the form of the joint operational and strategic trainings "Combat Brotherhood", which is the highest form of joint training in the format of the Organization. All elements of the collective security system will be involved in different regions of the CSTO area of responsibility.
Joint and special trainings have been planned on the territory of the Republic of Belarus, combining the training of various components of the CSTO Troops (Collective Forces):
joint training with the CSTO Collective Rapid Reaction Forces "Interaction-2023" with training tasks on the use of forces and means of the CSTO collective security system to resolve the crisis situation in the CSTO East European region of collective security;
special training with forces and means of reconnaissance "Search-2023";
special training with the forces and means of logistical support of the CSTO Troops (Collective Forces) "Echelon-2023".
A special training "Barrier-2023" with a new component of the Collective Forces - a joint formation of NBC protection and medical support - will be conducted in the Republic of Belarus for the first time.
A special training is also planned with subunits of the Ministry of Emergency Situations allocated to the "Rock-2023" formations of the CSTO CRRF special-purpose forces.
Go back