At the CSTO Joint Staff, Colonel General Anatoly Sidorov met with participants of the meeting of chairmen of parliamentary committees of the CSTO member states on international relations, defense and security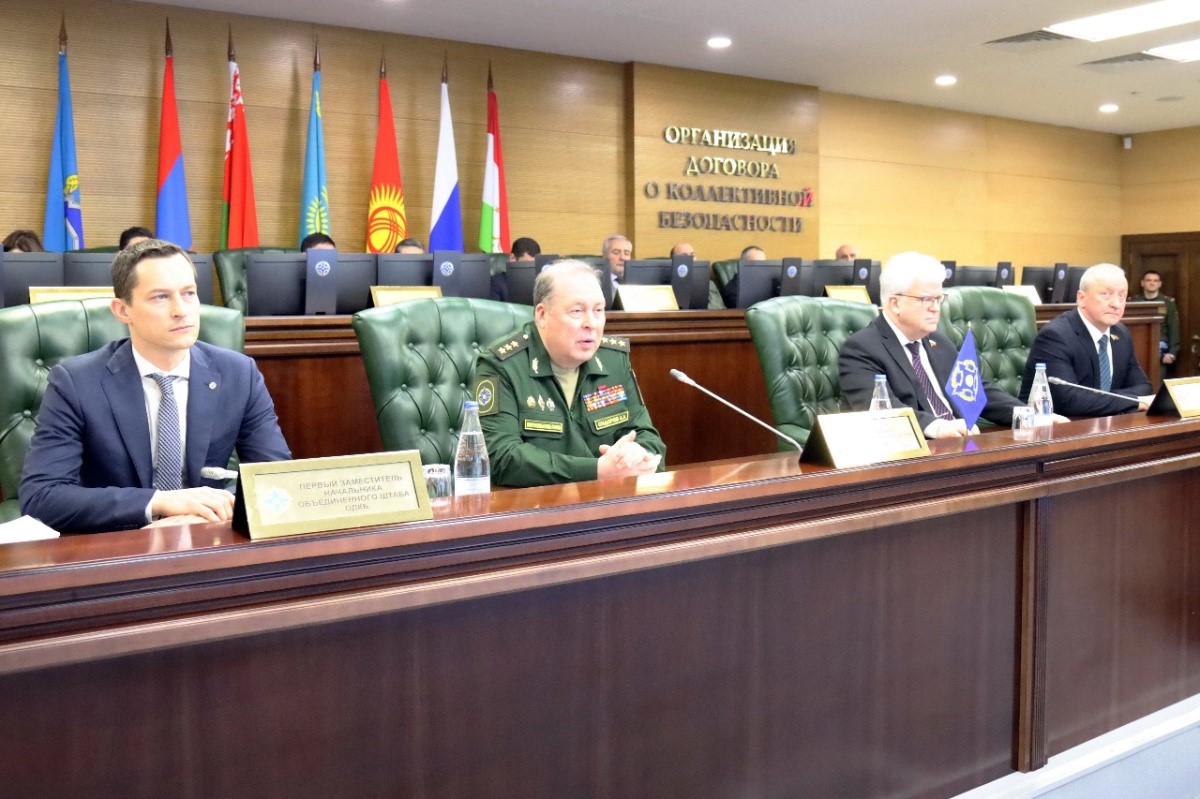 01.02.2023
On February 1 this year, in Moscow, Colonel General Anatoly Sidorov, the Head of the CSTO Joint Staff, had a working meeting with the participants of the second meeting of the chairmen of the committees (commissions) of the parliaments of the CSTO member states, whose competence includes international relations, defense and security issues. The meeting was headed by Leonid Kalashnikov, the Chairman of the State Duma Committee of the Federal Assembly of the Russian Federation.
The meeting participants have discussed topical issues of improving the system of collective security and the priorities of the CSTO during the presidency of the Republic of Belarus in the Organization in 2023, as well as issues of cooperation in organizing and conducting joint events.
Colonel General Anatoly Sidorov, Chief of the CSTO Joint Staff, briefed the members of the delegation on the activities of the structural subdivisions of the CSTO Joint Staff and the Organization's Crisis Response Center. He briefed parliamentarians on the main directions of development of the military component of the CSTO, on the forces and means of the Organization's collective security system, on the joint training of the CSTO Troops (Collective Forces), as well as on the algorithms of work in crisis response.
A delegation of representatives of parliaments of the CSTO member states was also familiarized with the historical exposition of the lecture and exhibition hall, located in the International Military Center.
Go back