The CSTO Joint Staff held consultations on improving the organization of communication systems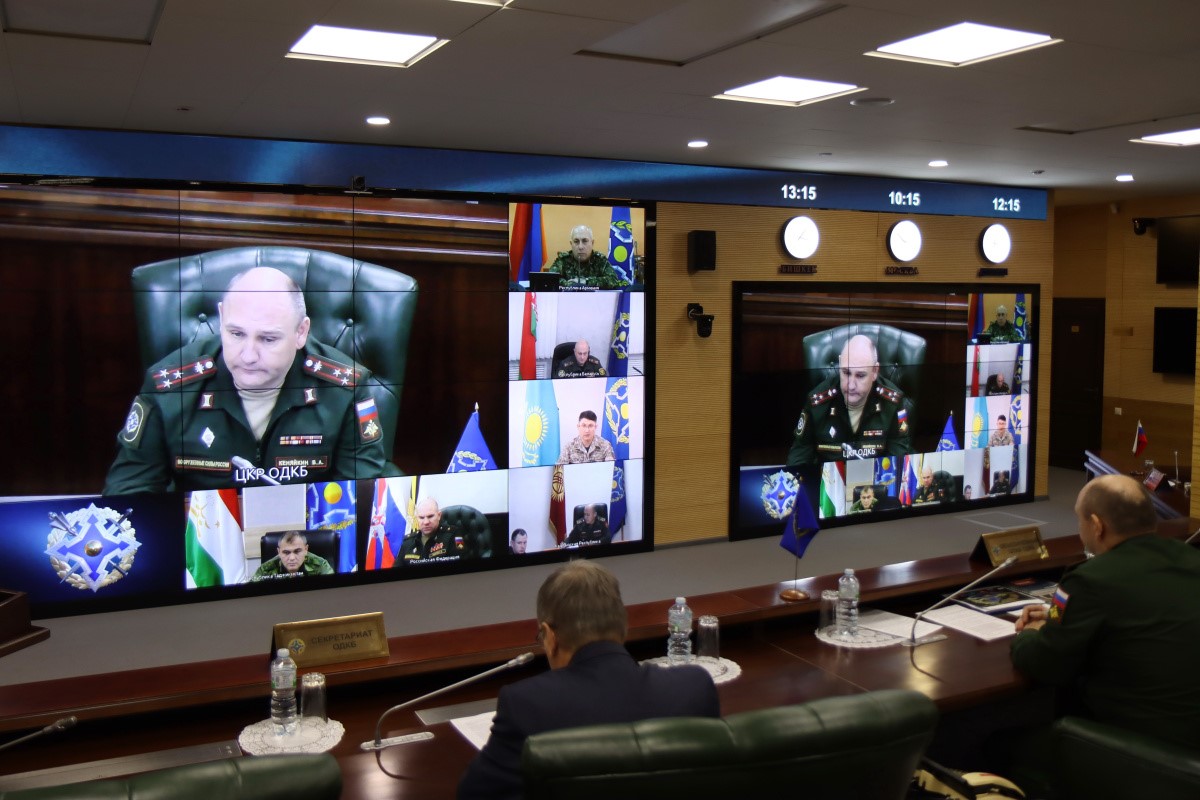 14.12.2022
On December 14 this year, at the CSTO Joint Staff, a working meeting to review selected issues related to the organization of communications within the Collective Security Treaty Organization was held. Representatives of the defense communications authorities of the Republic of Armenia, the Republic of Belarus, the Republic of Kazakhstan, the Kyrgyz Republic, Russia, and the Republic of Tajikistan participated in the event via videoconferencing.
Colonel Vitaly Kenyaykin, head of the department for the organization of communications and automated Troop control systems (Collective Forces), made a presentation on this year's results of joint work. He said, "In 2022, the main test of the strength of the CSTO communication system was the peacekeeping operation in the Republic of Kazakhstan. Communication was successfully organized during joint trainings in the CSTO format. In October 2022, on the territory of the Republic of Kazakhstan, a communication line was deployed with the training range Matybulak, secured videoconferencing and data transfer with the CSTO Joint Staff and defense agencies of the CSTO member states was provided. Similar work was done from the territory of the Republic of Tajikistan, when training and combat tasks were practiced at the Kharbmaidon training range".
It was noted that the CSTO regulatory and legal framework in the field of communications continued to improve: in 2022 a number of working meetings on the implementation of the CSTO Multiservice Communications Network Scheme were held; the CSTO Communications System Regulations were considered and approved by the CSTO Collective Security Council; draft Recommendations on the organization of communications within the CSTO Troops (Collective Forces) were elaborated and tested at the CSTO trainings this year.
The event allowed to discuss the results of the functioning of the communications system and automated troop control systems in the course of joint activities of operational and combat training of command and control bodies and formations of forces and means of the CSTO collective security system, as well as to outline ways to improve the technical basis of the interstate information interaction system of the Collective Security Treaty Organization.
Go back