At the CSTO Joint Staff, consultations on the Plan for joint training of command and control bodies and formations of the assets of the collective security system for 2022 were held via videoconferencing
27.01.2021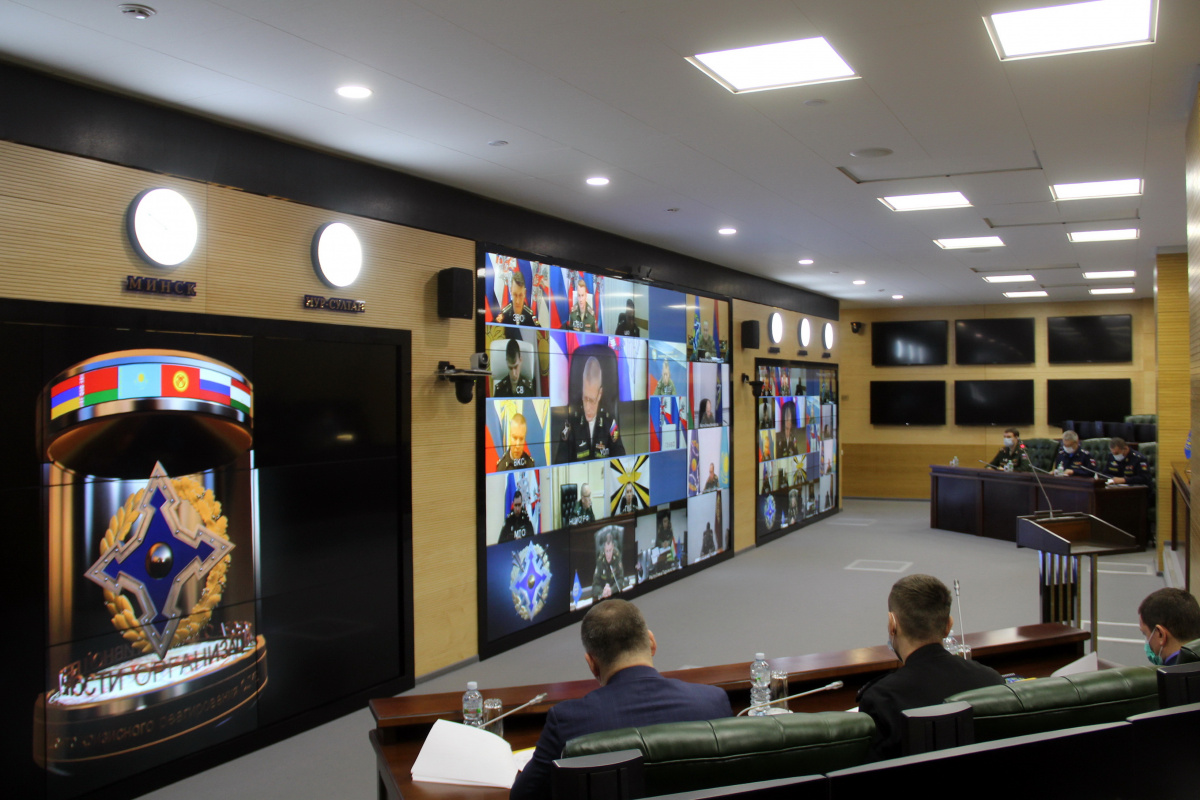 From January 26 to 27, 2021, on the basis of the Joint Staff of the Collective Security Treaty Organization, consultations to consider the draft Plan for joint training of command and control bodies and formations of the assets of the CSTO collective security system for 2022 were held via videoconferencing.

The event was held under the general supervision of the Deputy Head of the CSTO Joint Staff, Major General Sergey Kuprik. Representatives of the interested ministries and departments of the Republic of Armenia, the Republic of Belarus, the Republic of Kazakhstan, the Kyrgyz Republic, the Russian Federation, the Republic of Tajikistan, the CSTO Secretariat and the CSTO Joint Staff took part in it via videoconferencing.
In the course of the meeting, command and staff, special and joint trainings were discussed with the assets of reconnaissance, Acquisition, Technology, and Logistics, with the Collective Rapid Reaction Forces, the Collective Air Forces, the CSTO Peacekeeping Forces, as well as with the Collective Rapid Deployment Forces of the Central Asian region.
The issues of conducting trainings of the operational staff of the CSTO Crisis Response Center and national bodies authorized to interact with it, joint training of military personnel and international military cooperation with states that are not CSTO member states and other international organizations were also considered.
"The planned measures are aimed at increasing the readiness of the assets of the CSTO collective security system to perform earmarked tasks. The joint fruitful work made it possible to develop agreed positions on all the issues under consideration. All proposals and comments received on the draft plan from the ministries and departments of the CSTO member states were discussed, the content of the document was finalized, "Major General Sergey Kuprik noted, summing up the results.
The agreed draft document the CSTO Joint Staff will send for consideration to the CSTO Permanent Council.
Go back