During the first stage of the joint exercise with the CSTO Peacekeeping Forces "The Indestructible Brotherhood - 2018", the plan of a peacekeeping operation in a conditional state was worked out. The officers of the Joint Staff for the first time entered
31.10.2018


On October 31, the first stage of the joint exercise with the CSTO Peacekeeping Forces "Indestructible Brotherhood - 2018", which takes place in the Sverdlovsk Region, was completed. The commander of the collective peacekeeping forces, Colonel Alexander Urin, reported on the decision to conduct a peacekeeping operation. The plan defines the directions of the main actions of the Collective Peacekeeping Forces of the CSTO in a conditional state that is not part of the CSTO, where "by Decision of the UN Security Council" the CSTO conducts a peacekeeping operation. The areas of responsibility of the peacekeeping contingents were identified, their interaction worked out and the issues of comprehensive support of the units involved were resolved. The Deputy Secretary General of the CSTO Peter Tikhonovsky took part in the hearing.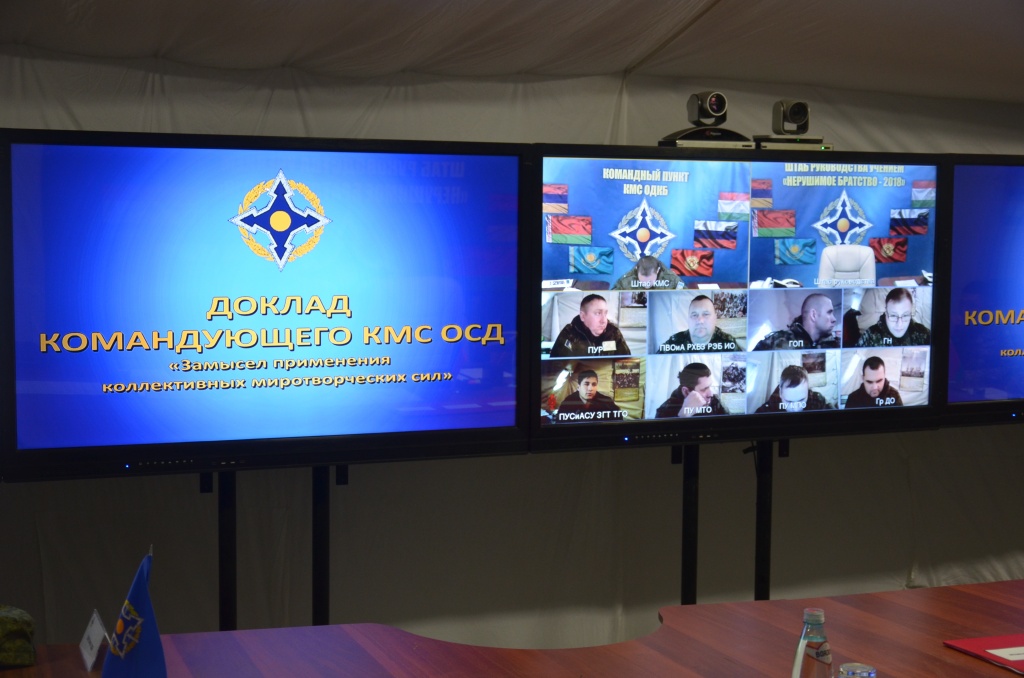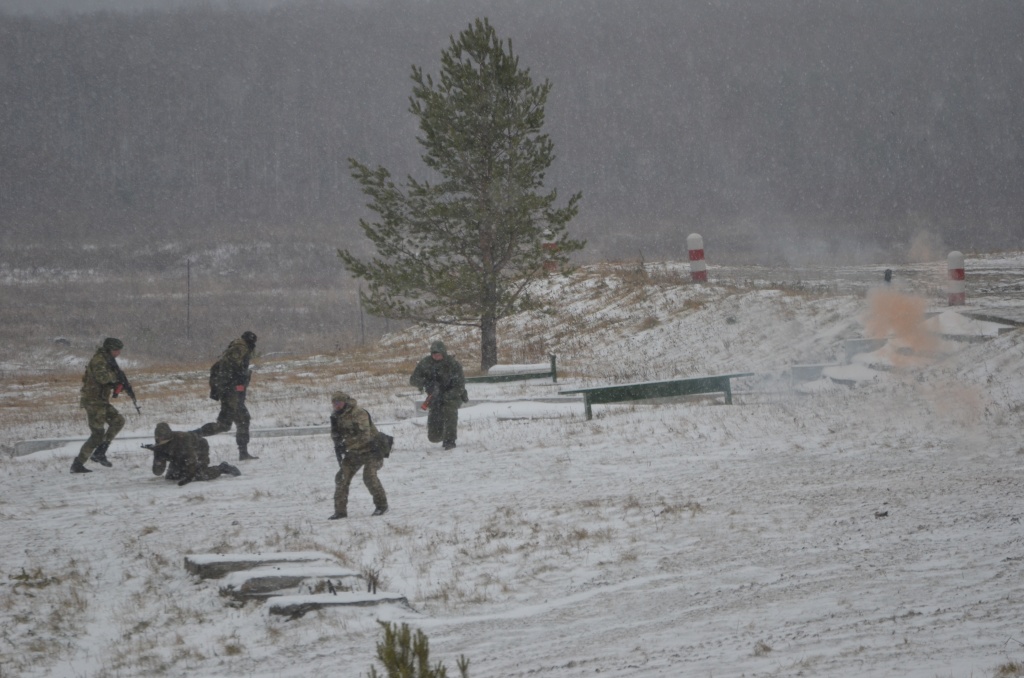 The head of the exercise, Lieutenant-General Yuri Petrov, Deputy Commander of the Central Military District, approved the decision of the Commander of the CSTO CCM.
For the first time, officers of the Joint Staff of the Collective Security Treaty Organization were included in the composition of the command of the Collective Peacekeeping Forces of the CSTO at joint exercises.
ZVF_9981.JPG "This is an experimental year for us; for the first time, we are inviting CSTO headquarters officers to exercise not as observers, but to full-time positions at control points, where they perform functional duties in accordance with the tasks set by the Commander of the Collective Peacekeeping Forces. The experiment is successful," said Colonel-General Anatoly Sidorov, Chief of the CSTO Joint Staff.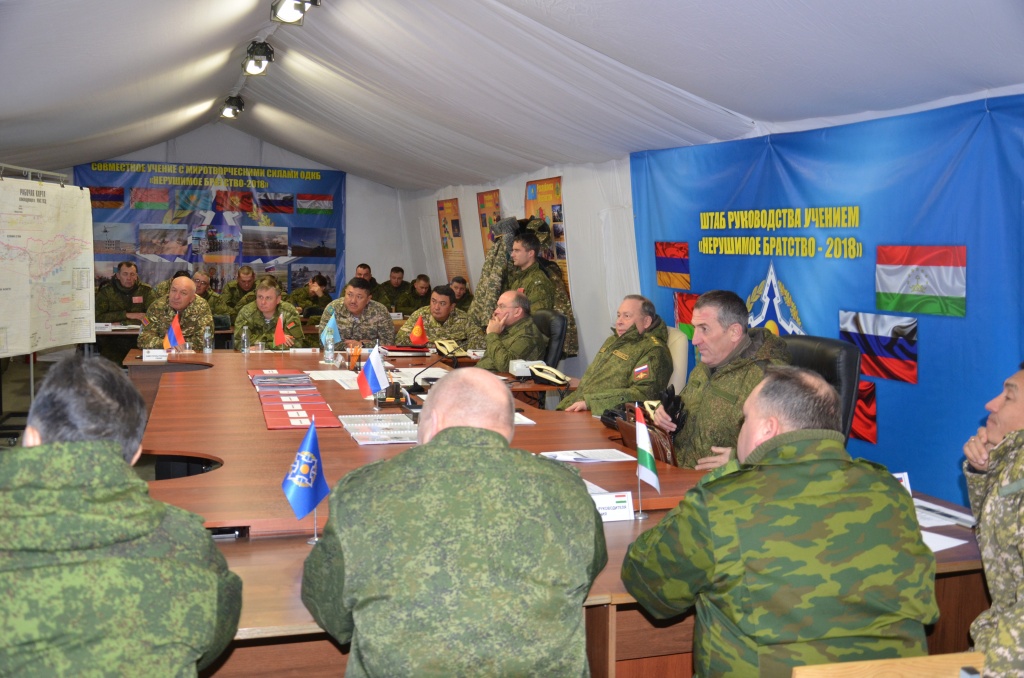 The exercises involve military contingents from six CSTO member states: Armenia, Belarus, Kazakhstan, Kyrgyzstan, Russia and Tajikistan, as well as the operational group of the CSTO Joint Staff, police (police) forces and units of the CSTO ministries.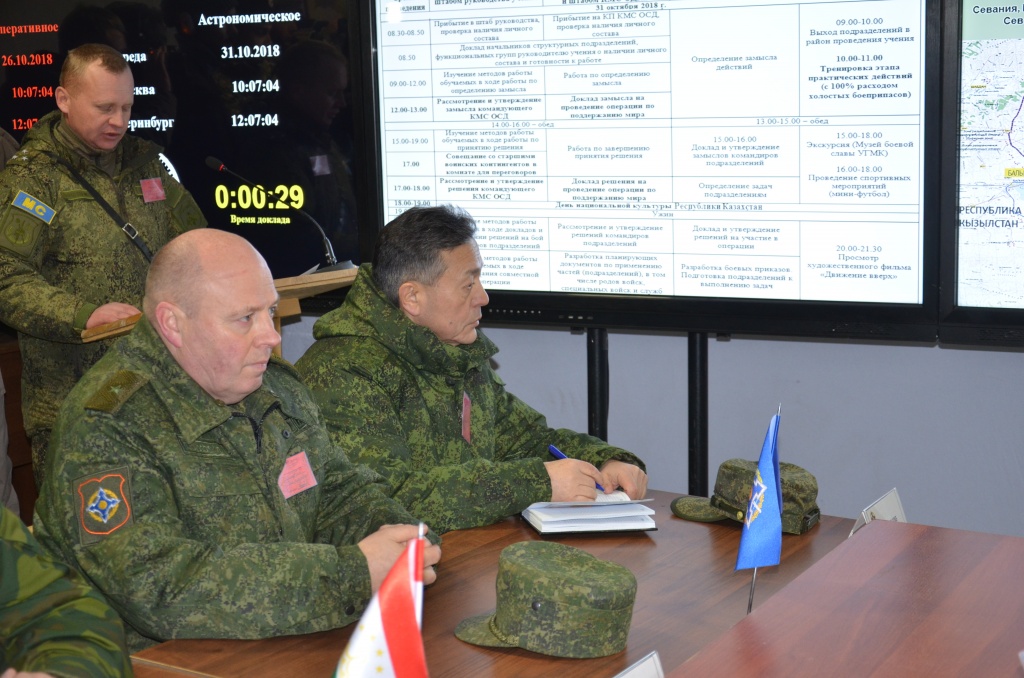 In general, during the "Indestructible Brotherhood-2018" maneuvers, the peacekeeping contingents of the CSTO member states work out actions to monitor compliance with the cease-fire agreement and the actions of the population in the area of ​​responsibility, and perform tasks to assist in the restoration of peaceful life in the territories affected by attacks international terrorist organizations, as well as transport control, suppressing the illegal import and export of military equipment, weapons, ammunition and explosives. In cooperation with the police (police) personnel, they will work out the actions of the CSTO CCM units in carrying out tasks to counter the riots.

The total number of participants in the exercise is about 1.3 thousand people, 300 units of military equipment and 20 units of various types of aircraft, including unmanned aerial vehicles, are involved. Representatives of the International Committee of the Red Cross also take part in the exercise.
________________________________________________________________
Joint press center of the CSTO "Indestructible Brotherhood-2018" exercise
+ 7495-795-27-10,