Announcement of the press conference of the Chief of the Joint Staff of the Collective Security Treaty Organization
19.02.2021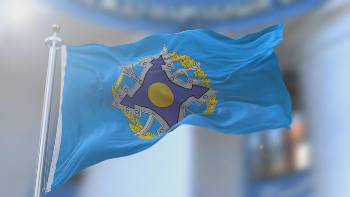 On February 25, 2021, at 10:00 (Moscow time), at the CSTO Crisis Response Center (Moscow), a press conference by the Chief of the Joint Staff of the Collective Security Treaty Organization, Colonel-General Anatoly Alekseevich Sidorov, will be held. Representatives of defense departments and the media of the CSTO member states will take part in the videoconferencing.
The topic of the press conference is: "The results of joint training of command and control bodies and formations of the assets of the CSTO collective security system for 2020 and tasks for 2021."
In the course of the press conference, the Chief of the Joint Staff will assess the military-political situation in the CSTO area of responsibility (Eastern European, Caucasian and Central Asian regions), will talk about the main results of activities in 2020 and the tasks of command and control bodies and formations of the assets of the collective security system in the year of the chairmanship of the Republic of Tajikistan in the CSTO.

Media accreditation (until 12.00 (Moscow time) 24.02.21)

in the CSTO Joint Staff (Moscow) by e-mail: press-jscsto@yandex.ru
tel.: 8 (499) 157-89-92;

in the CSTO member states through the press services of the defense departments.

Admission to the CSTO Joint Staff is permitted only for media representatives on production of a passport and a press card confirming the journalist's affiliation with the accredited media.
Given the epidemiological situation with regard to coronavirus infection, please use respiratory protection equipment (masks).
The CSTO joint Staff reserves the right to refuse accreditation without giving reasons.
Press meeting at 09-30 (Moscow time) 25.02.21
Address: Moscow, Leningradsky prospect, 41.
Go back