in Yerevan, Chief of the Joint Staff visited the III International Exhibition of Defense Technologies "ArmHiTech-2022"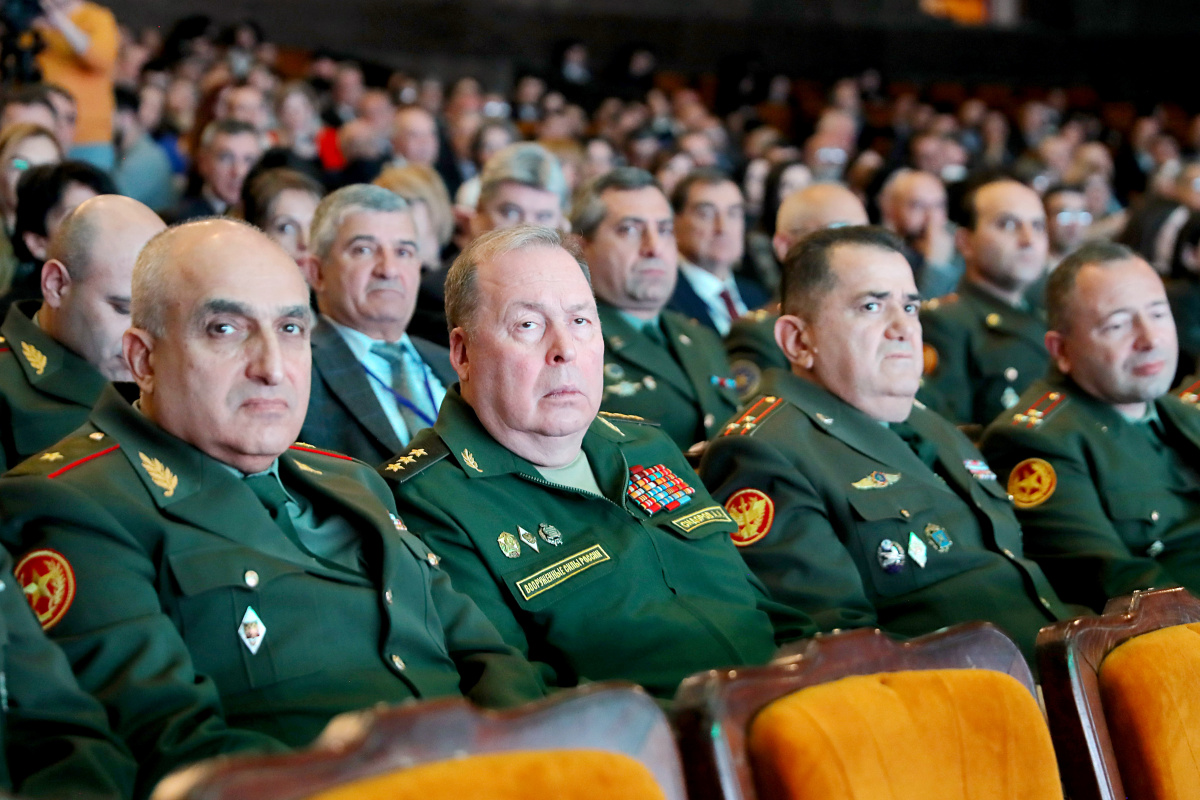 02.04.2022
The III International Exhibition of Defense Technologies "ArmHiTech-2022" was held from March 31 to April 2 in Yerevan in the Sports and Concert Complex named after Karen Demirchyan. The Exhibition was organized by the Ministry of High Technologies Industry of the Republic of Armenia and the Ministry of Defense of the Republic of Armenia.
The "ArmHiTech-2022" is aimed at promoting modern technologies, developing industrial cooperation in the sphere of ensuring defense and security of the state, and strengthening partnership relations.
At the opening ceremony, the President of the Republic of Armenia Vahagn Khachaturyan noted that the exhibition would create opportunities for new cooperation, joint programs and implementation of creative ideas.
The "ArmHiTech-2022" Exhibition was visited by a delegation from the CSTO Joint Staff headed by Colonel General Anatoly Sidorov, Chief of the CSTO Joint Staff.
The CSTO Chief of the Joint Staff familiarized himself with the presented modern models of weapons, military and special equipment and held a number of conversations with the heads of enterprises.
Over 50 companies from the Republic of Armenia and other countries took part in the Exhibition and presented their products and technologies. The Armenian company "Davaro" demonstrated a multifunctional strike drone it had developed. The exposition of "Rosoboronexport" displayed about 300 high-tech innovative developments: models of aviation equipment, air defense means, small arms and armored vehicles for various purposes, means of electronic warfare with small strike drones. The Russian side for the first time at the "ArmHiTech-2022" demonstrated modernized combat and military transport helicopters, the T-90MC tank and other defense industry novelties.
In the course of the Exhibition a meeting of the Business Council of the CSTO Interstate Commission for Military-Economic Cooperation was held.
Go back