Working visit to the Republic of Kazakhstan, aimed to improve the CSTO crisis response system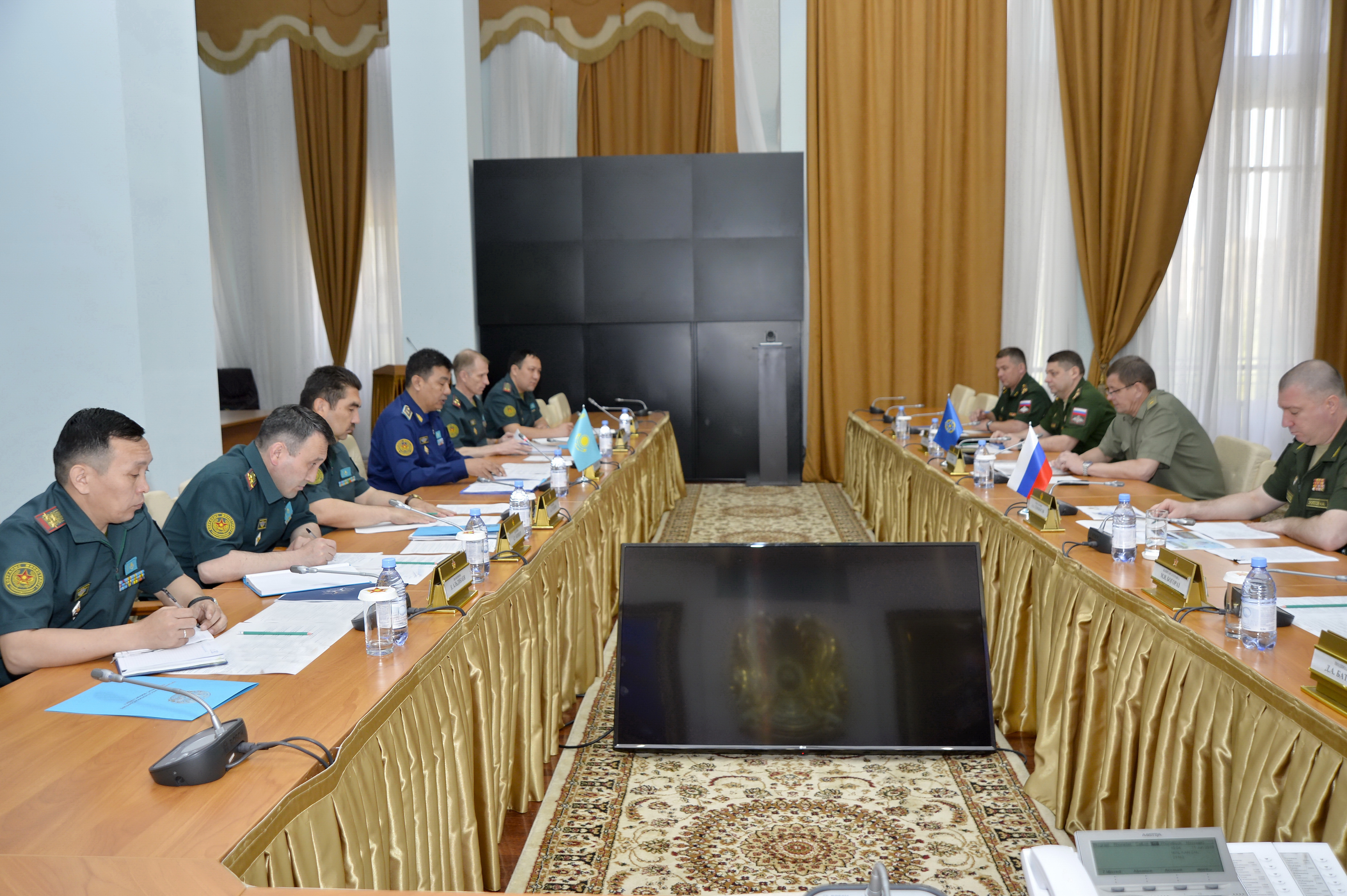 13.06.2019
From June 10 to June 13, 2019, a joint working group of representatives of the CSTO Joint Staff and the National Center for Defense Management of the Russian Federation made a working visit to the Republic of Kazakhstan.
During the working meeting, the Central Command Post of the General Staff of the Armed Forces of the Republic of Kazakhstan information interaction between the CSTO Crisis Response Center and the defense authorities of the Organization's member states, as well as the procedure for conducting joint training with duty shifts and other organizational and technical issues were discussed.

The Chief of the Central Command Point of the General Staff of the Armed Forces of the Republic of Kazakhstan Major-General Fazolla Badenov told the event participants about the organization of the duty shift in their daily activities and in the event of crisis situations, as well as about interaction with regional commands.
Deputy Chief of the CSTO Joint Staff Major General Sergey Kuprik noted that the working meeting allowed to discuss actual issues and determine the directions for further work on the development of the system of interstate information interaction within the framework of the CSTO.

We recall that a similar meeting aimed at improving the CSTO crisis response system was held in February this year in the Republic of Belarus. Similar working trips are planned to the Republic of Armenia, the Kyrgyz Republic and the Republic of Tajikistan.
Go back